Hi there,
I hope you're all having a nice, relaxing weekend, and getting lots of reading time in. To help with your (likely) voracious reading habit and love of books, I wanted to share these two awesome ebook giveaways with you.
All are through our friends at #instaFreebie, so the books are easy to get ?
First, for you mystery lovers out there, here's a specially selected group of 23 mystery reads. Grab them all!
http://www.fairfieldpublishing.com/mystery-giveaway/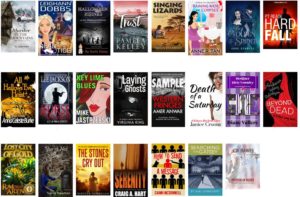 Next, here is a really cool instaFreebie Potpourri giveaway, there are almost 90 FREE ebooks across a whole bunch of genres. Be adventurous and start some new reading journeys today! ?
http://jlhendricksauthor.com/2017/02/13/instafreebie-potpourri-bliss/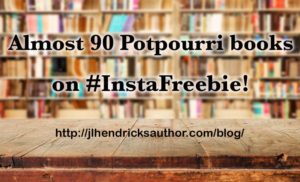 Also, stayed tuned for future newsletters that I'll be sending out, starting next month. I've got some cool exclusive bonuses for my newsletter subscribers. That means YOU! My team & I have been working hard to bring these to you & I can't wait to share these bonuses with you very soon ?
Cheers and happy reading always!
Rai Aren, co-author of The Secret of the Sands Trilogy