Greetings fans of instaFreebie giveaways!
I like to share lots of opportunities with you to indulge your book addiction ? I know I need help feeding mine 😉
Here's another fantastic #instaFreebie promotion that includes over 90 ebooks across a whole bunch of genres. It's an excellent opportunity to grab books that interest you & ones that you might not have tried otherwise. These are all risk-free, just sign up for the author newsletters and get to know the authors and the books they write. You might just find a new favorite!
Here's the link, this promotion runs until Feb.28th: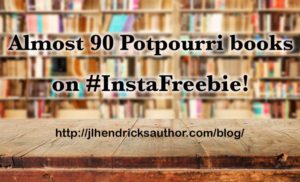 Enjoy & happy reading always!
Rai Aren