Hi folks,
You know I love to share good opportunities for interesting free reads with you, so here's one you won't want to miss! There are over two dozen books in the genres of Mystery, Thriller & Suspense included in it! I love reading in these genres & I'm sure you do, too, so I wanted to pass this on to you 🙂
Go ahead & fill up that eReader! It's fun to discover new books and new authors that write what you like to read. These books are available via #instaFreebie until Feb.10th. Just click on the link below to get started:
https://www.perfectingthecraft.net/free-stuff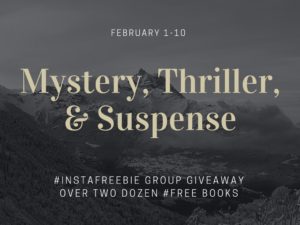 Happy reading always!
Rai