Hi book fans,
If you're like me and love to stock on up cool books at every chance you get, here's a great opportunity to grab a whole bunch of them – for FREE! 😀 It's a great way to discover new authors and new books to enjoy. Instafreebie really rocks that way 🙂
Click on this link and start exploring:
https://nathanmfarrugia.com/instafreebie/
These books were selected from the genres of Mystery, Thriller, and Horror. Get as many as you'd like! I hope you'll find some stories to keep you up at night, turning the pages, as book lovers love to do 🙂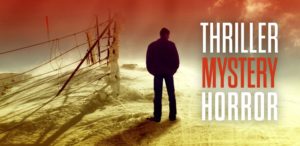 If you're feeling adventurous and want to explore other genres as well, scroll down on the linked page for free books in the romance and sci-fi & fantasy realms, too.
Happy reading always!
Rai Aren