Happy Sunday instaFreebie fans!
I wanted to share this cool new #instaFreebie promotion with you. You can find 20 FREE books across multiple genres by some top-notch, popular & successful authors. It runs from Mar.12th-Mar.17th
Fill up that e-Reader and enjoy diving into some new reads ? Just click on the link below: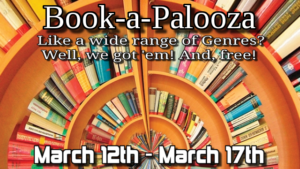 Happy reading always!
Rai